Message for customers with existing bookings
We are currently experiencing unprecedented levels of customer queries regarding existing bookings, which we are dealing with as soon as we can.
The best way to contact us is via email at enquiry@parkandgo.co.uk.
Please include your departure date and booking reference number in the subject line. Thank you for your patience.
Park and Go: UK Airport Parking
Park and Go Services offer online booking for over 100 car parks at 23 Airports across the UK.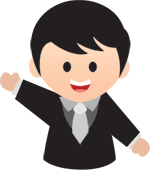 For 25 years we have been doing our best to bring you the most competitive prices for Airport Parking in the UK. By booking in advance you can save £££'s compared to the drive on rates at Manchester, Gatwick, Heathrow, Luton, Birmingham and many more airports around the UK.
So when you book your airport parking with Park and Go, you know you're getting a good deal.
If you have any enquiries about any of our services please check our frequently asked questions or contact us.
Airport Hotels
Online booking for UK Airport Hotels at all major airports now available. An airport hotel and parking package is ideal for customers, whose flights are departing in the early or late hours of the day, who would prefer to stay close to airport the night before or at the end of their trip. Customers can expect to make the same great savings as they do with our airport parking products.