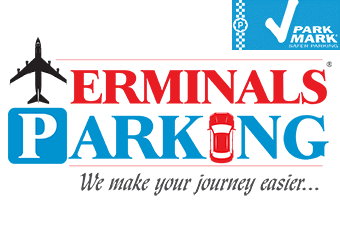 Terminals Parking - Meet and Greet
Rating: 5.0 out of 5 stars Based on current reviews
---
Please find below information on Terminals Parking - Meet and Greet at Heathrow Airport.
Prices start from £61.95 for 8 Days Parking. For full prices and availability use the form above.
---
Security Measures
Park Mark Award Holder. All drivers are insured to drive your vehicle. Customers are requested to remove all valuables from the car. Contents of vehicles are left at owner's risk.
Transfer Information
Transfers not required for this service, as you will be met at the Terminal itself.
Arrival Procedure
• On the day, drive directly to your terminal at Heathrow airport.
• Call the number on your voucher when you are 20 to 30 mins away from the terminal and have a Chauffeur dispatched. Do not call us after you reach your terminal. If you are running late or early please do keep us posted.
• Meet our Chauffeur at our designated point mentioned in our "Direction to Terminals" instructions.
• Hand over the vehicle to our fully insured Chauffeur, Collect the paper work and head straight into your terminal check-in desk.
• Fully insured Terminals Parking Chauffeur will drive your vehicle into our highly secured car park located just within 5 miles from the airport.
Return Procedure
• On your safe return, we require you to call us twice on the phone number on your voucher. Once as soon as you land and the other as soon as you collect your luggage.
• Show the paper work and collect your vehicle from our designated point at your terminal.
Additional Information
When making a booking you are required to enter the vehicle DROP off time (on your Departure from Heathrow) and the FLIGHT LANDING time for vehicle PICK up (on your Arrival at Heathrow) as we operate according to the timing you provide us.

Driving Directions
Follow signs to Heathrow Airport from all major roads. On approach to the Airport follows signs to your departure terminal, then please follow the arrival procedure as described on your voucher.

Terminals operate from 04:45 to 23:59, vehicles picked or dropped outside of these hours will be charged £40.
Terminals Parking - Meet and Greet Reviews
Our customers gave
Terminals Parking - Meet and Greet
an average star rating of
5.0

, based on

807

reviews.
---
Excellent service as always - prompt collection and return- have used multiple times and would have …
Customer Rating: Rating: 5 out of 5 stars
Review by: Alan Thomas on 24 Nov 2023
---
Excellent, very prompt pickup arriving at T5, and even better on our return.
Customer Rating: Rating: 5 out of 5 stars
Review by: K Price on 16 Nov 2023
---
Very efficient. Although on returning, there was a bit of confusion as to where to meet the car as r…
Customer Rating: Rating: 5 out of 5 stars
Review by: Roger on 15 Nov 2023
---
Instructions were clear and drivers arrived promptly to collect and return my car.
Customer Rating: Rating: 5 out of 5 stars
Review by: Ruths on 14 Nov 2023
---
All good apart from on both arrival and return it took some time ( approx. 10 minutes ) for the driv…
Customer Rating: Rating: 4 out of 5 stars
Review by: Jenny on 11 Nov 2023
---